Feel Your Best with an Ajax Chiropractor
Add Life to Your Life at Envive Chiropractic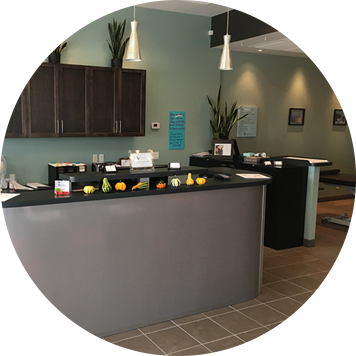 Envive Chiropractic was designed with you in mind–putting patients at the center of what we do means that we always aim to help you walk out of our practice feeling better than when you entered.
Unique Care for Every Patient
At our practice, we know that your needs are different from every other patients needs. When you first join us, we'll develop a care plan that outlines the best course of action specific to your body, not someone else's. From there, we'll evaluate how your progressing every 12 visits or so, taking new thermal scans that actually allow you to see your body's progress.
We believe that care works best when you're in control!
Gentle, Focused Care
Our practice is proud to offer gentle chiropractic care using the Activator Method, a handheld tool which allows us to realign your spine without the need for popping or cracking. This method allows Dr. Thackeray and Dr. Royer to deliver focused, specific care where your body needs it most.
Patients can lie comfortably on the table the entire time—most people find it incredibly relaxing! Best of all, this is a safe method for patients of all ages—from young children to seniors and everyone in between.
Discover the Envive Chiropractic Difference

Our chiropractors Ajax are here for you, whatever your needs may be. If you'd like to learn more about how natural, drug free chiropractic care can influence you and your family's health in a positive way, contact our practice to get started.
We look forward to helping you achieve your health and wellness goals, and of course, getting you back to living your best life! Contact us today!