Meet Dr. Cecile Thackeray
Personal Family Experience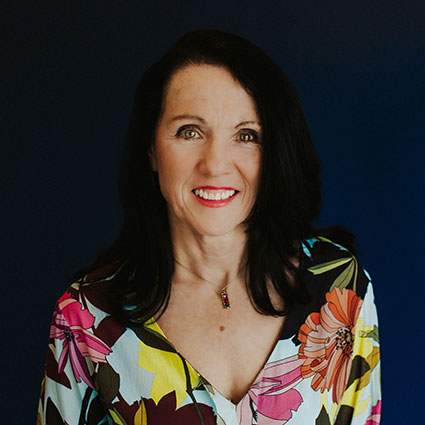 I spent many years in my childhood watching my mother suffer…
My mother had tried many different avenues to fix her back pain problem and the best solution at that time was for her to wear a back brace — and she was only in her 30's.
Good friends of our family suggested that she try a chiropractor and she made a commitment to give this an attempt to see what could happen. People were, of course, very skeptical as this was the early 70's and I think even she was skeptical too but she had already tried everything else!
My mom was a very vivacious fun loving woman and it was hard to see her suffer. She was an amazing athlete and took such great care of herself but, after having suffered an injury to her body, the energy and enthusiasm of this woman was diminishing. Because she gave her time and energy to everyone else, being in this amount of pain meant that there was none left for her.
Miraculously, within three months the brace was no longer necessary! The energy and vitality for which my mom was best known was starting to return. I don't think she has missed a chiropractic adjustment since then and, if any of you know my Mom, you know that she is a miracle.
After years of suffering with headaches most likely due to a head injury at a young age, my mom and dad decided that I was next. She took me to the chiropractor at the age of eleven and the days that were spent in the dark room with the lights off soon became a thing of the past.
Chiropractic Education and Passion
Dr. Cecile Thackeray graduated from Canadian Memorial Chiropractic College and went on to become not only a chiropractor, but also a chiropractic coach, business mentor, international speaker, and entrepreneur.
Her passion for life shows through her loving, never-give-up attitude for her patients, students, friends, and family. At the heart of it all, her deepest desire is to bring hope and healing to as many people as possible in her lifetime through consistently delivering excellent chiropractic care!
EXPLORE CHIROPRACTIC »
Chiropractic Philosophy
At Envive Chiropractic, our belief is that our bodies are affected by many different things in our life: physical, chemical and emotional stress; and these stressors have an effect on the ability of the body to adapt. The nervous system controls and coordinates the function of every single action in our bodies. When there is interference in your nervous system these functions are altered and, over time, this can result in many different symptoms.
The puzzle that we must solve lays in determining the degree and the intensity with which this nerve stress has affected your body. In our office we use a combination of technique, technology and touch to determine how we can best help. Our belief is that the more we can give back to our community the better for our community.
Enough about us! How can we help you with today's safe and natural chiropractic care? Contact us so we can help you take your first step towards better health.

Dr. Cecile Thackeray | (905) 427-6772